Main Content:
Women's Athletic Dresses, Skirts, and Skorts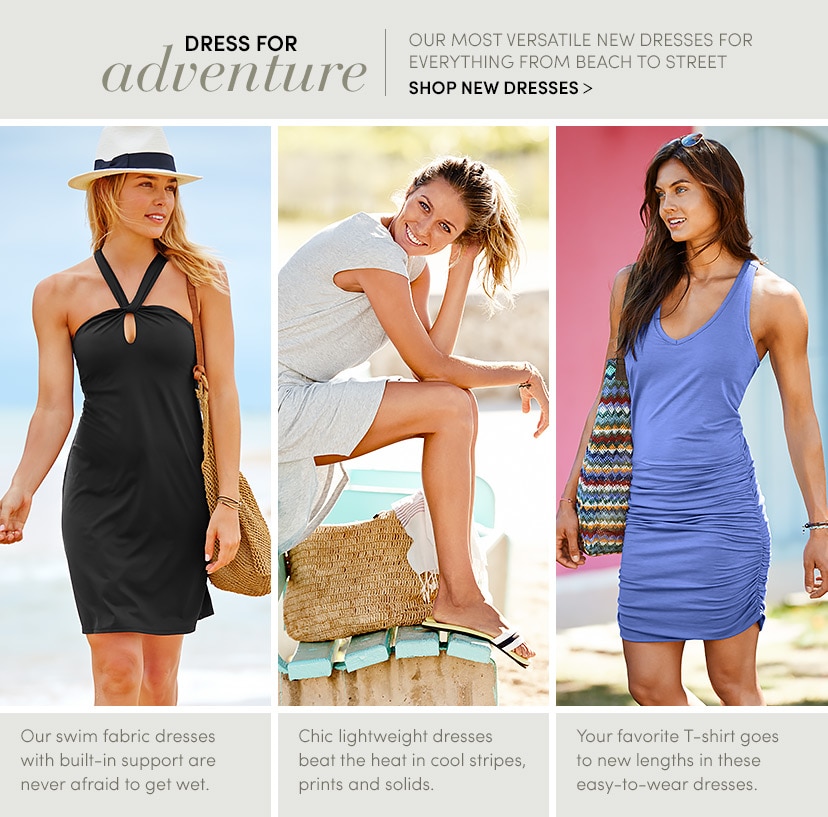 Shop Workout Dresses, Skirts, and Skorts at Athleta
Stylish and luxurious women's athletic dresses, skirts, and skorts from Athleta bring the comfort of workout clothes to your daily life.
Shop at Athleta for Great Style that Never Sacrifices Comfort
You work hard to keep your body fit and toned, and athletic dresses and skirts offer subtle body conscious styling to display your figure in looks that are appropriate anywhere. Made of soft knits, brushed cottons, and state of the art performance fabrics, Athleta's women's dresses collection is designed to provide the same freedom of movement, seamless comfort and durability you'd find in yoga clothes but in the latest styles like fit and flare, sweater dresses and sophisticated knits.
Basics from Workout Skirts to Sporty Dresses
Effortless chic is easy to achieve with the simplicity of clean lines and beautiful draping. For active women, having basics that can be layered to create different looks starts with a palette of solids in soft hues of navy, gray, black and cream. Combine a neutral skirt with a patterned top or scarf and you create constantly changing outfits with just one piece. Athleta's casual dresses provide similar versatility and are great for dressing up or down by varying your heel height and changing accessories.
You'd Never Know These are Performance Dresses
Wouldn't it be great to slip into a tee dress that can stand the heat, and wick away perspiration? Looking stylish while enjoying the unsurpassed comfort of advanced fabric technology is your little secret. Sporty skirts in deliciously soft fabrics never constrict and move with you throughout your day. These performance skirts feature printed labels that never chafe and come in tech-stretch fabrics, even Ponte that's work appropriate. There's no sacrifice in comfort ever with Athleta clothing. Built to take you anywhere, and look fabulous on your way.